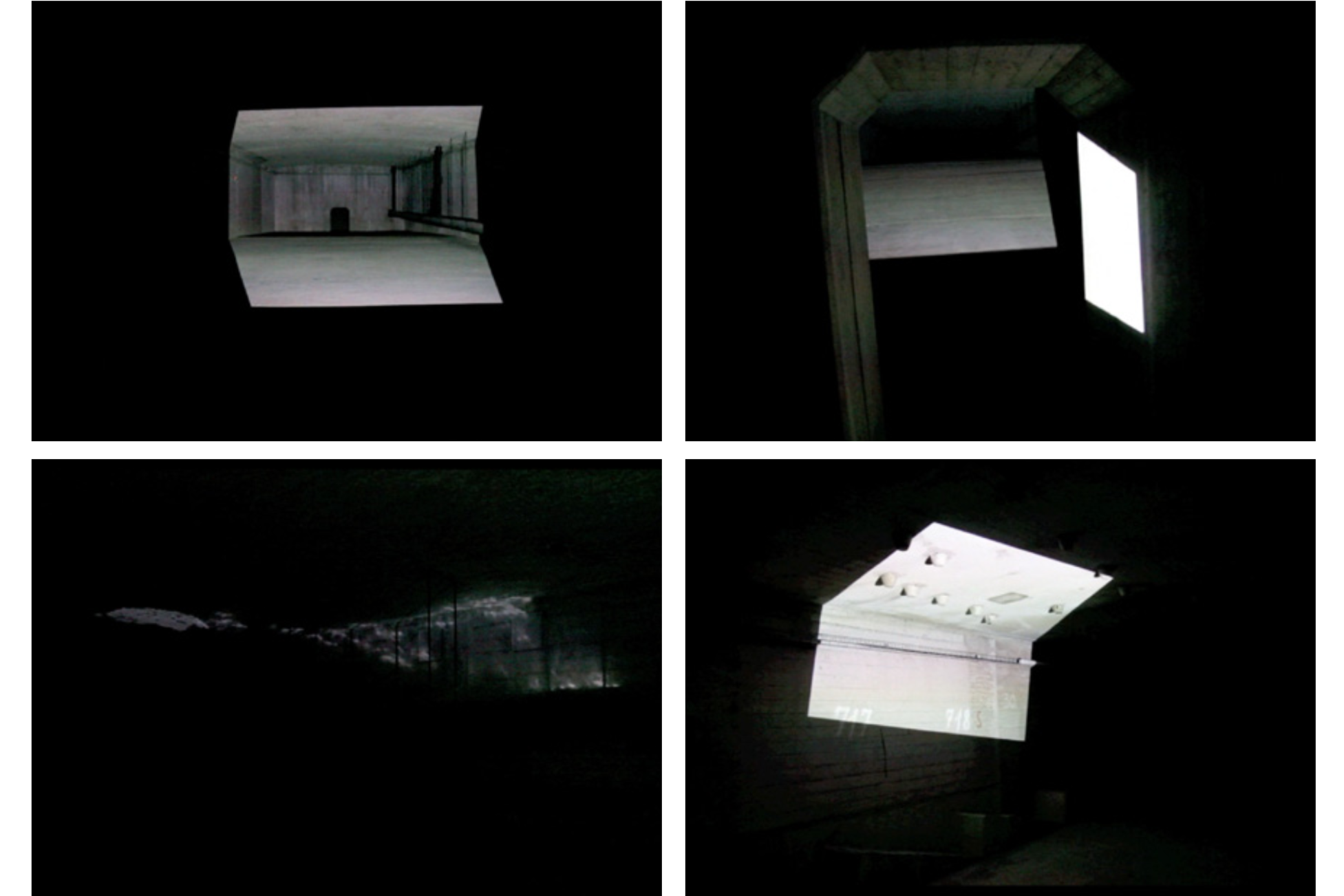 Videostills: Deutz Bridge Cologne
Videostills: Arnsberg Forest
2012–2014, video/performance
The projection of white light renders surfaces visible in an otherwise dark urban area. This process creates a screen that can be used by the public to project their own ideas and imagination. A young woman walks silently with a large bag on her back and a projector at the level of her stomach. In this way, she illuminates the dark environment with a moving white square.
2012-2014, Video/Performance
Die Projektion von weißem Licht macht Architektur und Oberflächen in einem ansonsten dunklen Stadtgebiet sichtbar. Dieser Prozess erzeugt eine Projektionsfläche, die von den Zuschauenenden genutzt werden kann, um ihre eigenen Ideen und Vorstellungen zu imaginieren. Eine junge Frau geht schweigend mit einem großen Rucksack auf dem Rücken und einem Projektor vor ihrem Bauch und beleuchtet die dunkle Umgebung mit einem beweglichen (und sich permanenet transfomierenden) weißen Quadrat.