Repetitive Element
Repetitives Element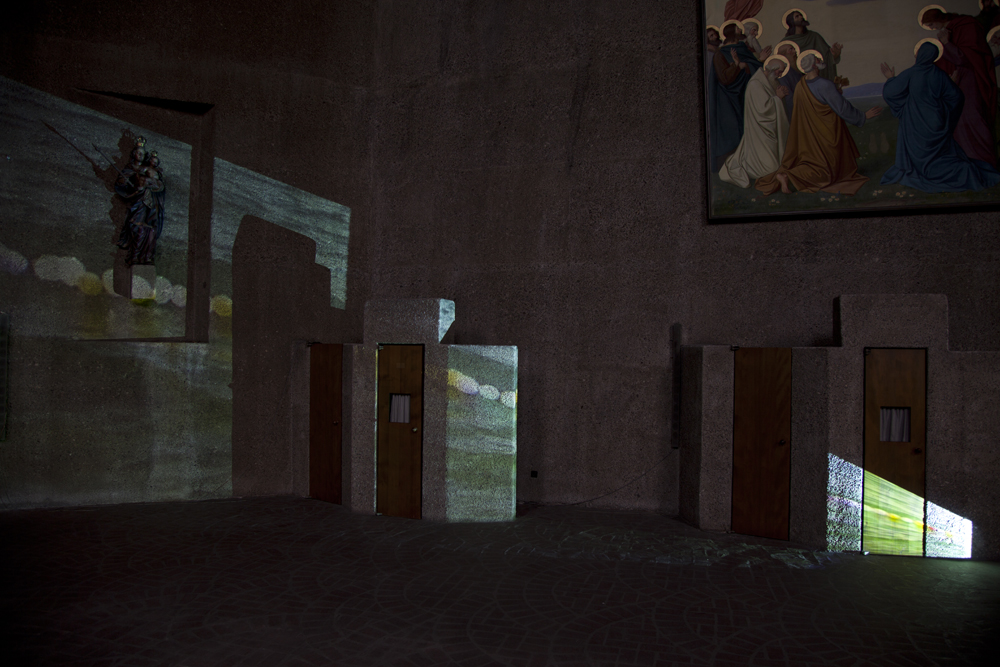 Installation view: St. Gertrud, Cologne
Installation view: St. Gertrud, Cologne
Installation view: St. Gertrud, Cologne
2012–2018, series of video loops
Diverse moving images of water in various states and different contexts (river, canal, lake, floating ice, fountains) were recorded with a mobile phone cameras of varying picture quality. As a loop, the fluctuation of movement dissolves into abstraction, creating a minimal range of variation and reoccurring patterns.
2012–2018, Serie von Videoloops
Verschiedene Bewegtbildaufzeichnungen von Wasser in unterschiedlichen Stadien (Fluss, Kanal, See, Eisscholle, Brunnen, Fontäne) bei variierenden Witterungsbedingungen aufgenommen mit Handykameras unterschiedlicher Bildqualitäten. Als Loop lösen sich die Bewegungen in der Abstraktion auf und bilden ein regelmäßiges sich minimal veränderndes und schließlich wiederkehrendes Muster.